Isle of Skye Workshops 2018 - 2019
The Isle of Skye is an amazing island, it probably is the pinnacle of landscape photography in the country. It is a must see location for anyone serious about mountains, lochs, glens and photography.
"I thought the whole course was excellent value and exceeded my expectations. The accommodation was very good, and Gary even managed to organise a bit of snow! I learn't a great deal, especially that I need to buy some filters for landscape work! Gary was more than happy to help though, by lending me some of his to try.
I will certainly try to book another workshop"


Thanks again,
Dave Atherton - Skye 2017





WORKSHOP DATES
March 2019
Isle of Skye 2018 Tour
Tuesday 19th - Tuesday 26th (1 Place)
7 nights £1.145.00

September 2019
Isle of Skye and Coast
5 nights £945.00
Thursday 12th - Tuesday 17th
(2 Places)
December 2019
Isle of Skye Winter 2019 Tour
5 nights £945.00
Thursday 5th - Tuesday 10th (1 Place)
This workshop comprises of 5 or 7 nights Dinner, bed and breakfast. We start this tour in Glencoe, a mecca for photographer's and artists, stunning all year round and a superb place to begin any landscape venture. We will have a great opportunity to photograph the mountains and glens with a good dusting of snow. Just when you thought it couldn't get any better, the next day we move onto the Isle of Skye, quite possibly the pinnacle of landscape photography in the UK. To stand in such dramatic surroundings is quite breathtaking.
The Tour

We will be taking photos from Dawn to Dusk each day at some of the most stunning locations Scotland has to offer. The opportunities for great photography are endless on this workshop. I will take you to all the classic locations but with some new viewpoints and angles.


Isle of Skye Workshop Groups
Small Workshop Group Size

A large part of my courses are about learning to see where an image is going to develop and looking at the landscape with a new eye for composition. Below is an image we made on the way up to the Isle of Skye. As i only take small group's of photographers to the locations, we can easily stop along the routes to make images all through the day.

We will also visit new locations that I have photographed over the years and bring exciting new work to your portfolio.

The Old Man of Storr, The Quiraing, Elgol are all captured in this workshop of Skye. The course is aimed at people who want to improve their photography and composition at all levels. You may have a good understanding of photography and simply want to be guided to breathtaking scenery to add stunning new photos to your portfolio.
Relaxed approach
All the workshops we run are based on a very relaxed format to make the most of your time and importantly enjoy the beautiful surroundings. I don't chase around the countryside from one location to another. This course is also about learning to slow down and study with your eyes. Understanding what is happening in nature and the weather patterns is a huge part of taking a great photograph. I will show you to use your eye's and resolve the compositional puzzle that is presented at each new location we visit. I will also give you an insight on how to read the weather so you know when to anticipate dynamic light


Accommodation
We will be staying for 1 night at The Holly Tree Hotel in Glencoe to meet and then 4 nights Dinner Bed and Breakfast on Skye situated perfectly for the Cuillin Mountains or The Old Man of Storr.


A Typical Workshop Day will involve the following;
Dawn Shoot – Times will vary depending on the time of year but we will be on location and set up just before sunrise.
8.30 a.m Breakfast back at the Hotel
10.30 a.m Field Tutorial –Location- How to-Anticipate the Light.
12.30p.m Lunch and Break
14.00 p.m Set off Afternoon Shoot
14.30.p.m In Field Tutorial – Composition- Let nature work for you.
16.00 .p.m Afternoon Shoot
18.00 p.m. Back at the Hotel
19.30.pm Dinner

Evening Review and Editing
The evening will include a review of the days photography and editing techniques in Photoshop and Lightroom.

On the sessions you will learn how to take your image to the next level. I will talk you through each stage of the process to the final image,more importantly, I will explain how to take these new skills out into the landscape and increase your vision in front of the camera.

Below are some images taken on a workshop and edited in the Post Production sessions at the hotel.
Cost Per Photographer for the 5 Night Workshop £895.00

Cost Per Photographer for the 7 Night Workshop £1.145.00
The course includes;
All photographic tuition and activities
5 nights accommodation at a classic Skye Hotel

Dinner, bed and breakfast
Photography review in the evening and critique
Transport to and from the Isle of Skye from Glencoe

What it doesn't include;
Insurance
Transport to Glencoe (arrival and departure)
Drinks from the bar
Lunch on each day of the workshop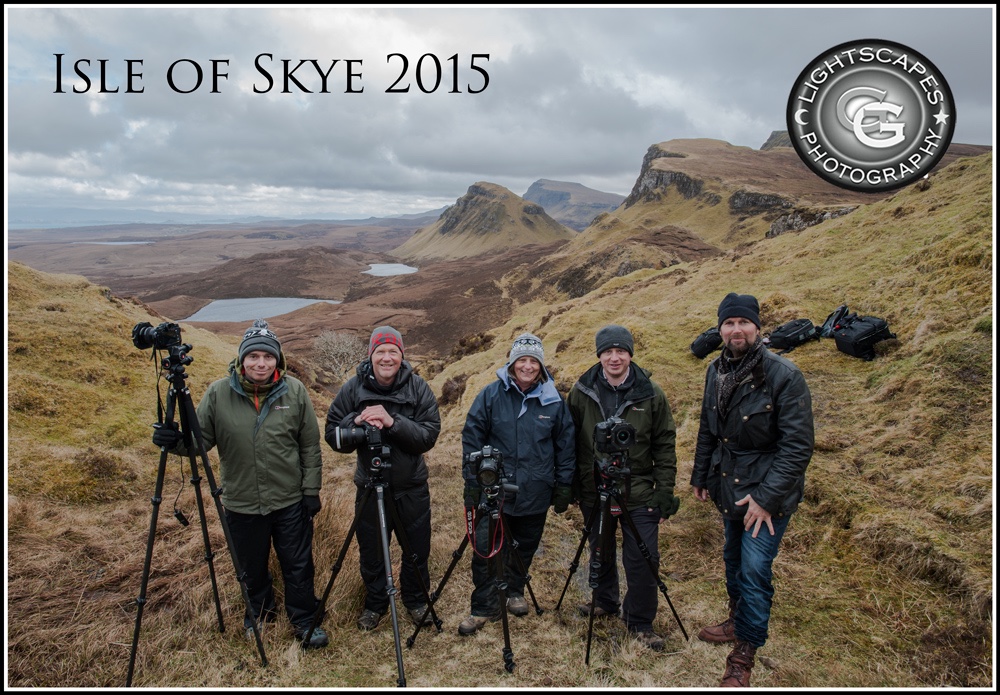 Workshop Details -

What you need
Bring along the camera equipment you are most familiar with and have a good understanding of its basic settings. Most cameras work in a simular way so I can help with some of the finer points.

It can be digital or film, I use both, the only point I would add here is that it is nice to view the days photographs in the evening all together, digital photography allows for this activity.

Fitness- The photography does require some moderate hill walking so a little fitness is required, a pair of walking boots and Wellingtons would be beneficial.
Waterproofs - Just in case.


Workshop Schedule


Day One- We meet up at the Glencoe Hotel in the afternoon, we can then head out for the first photographic shoot of the workshop. This will leave plenty of time to be back at the Hotel for Dinner and discuss the morning location.

Day Two - Dawn Shoot on Rannoch Moor - back to the hotel for breakfast. We then travel up to the Isle of Skye via Loch Garry and the Five Sisters of Kintail in one vehicle leaving your car at the Holly Tree.
Sunset shoot on Skye.

Day Three - Skye dawn shoot The Quirang and various locations

Day Four - Skye dawn shoot Blaven and Skye locations.

Day Five - Skye dawn shoot Old Man of Storr and various locations.

Day Six- Dawn shoot on the Isle of Skye back to the hotel for breakfast - Travel back to Glencoe - arriving back in the afternoon at Glencoe to collect the vehicles.


Post Production
All workshop participants are welcome to book a date at my studio in Shropshire to discuss and learn Photoshop Editing/Printing Techniques. Your favourite image from the weekend will then be printed out Full Colour or Monochrome upto 18" x 24" size.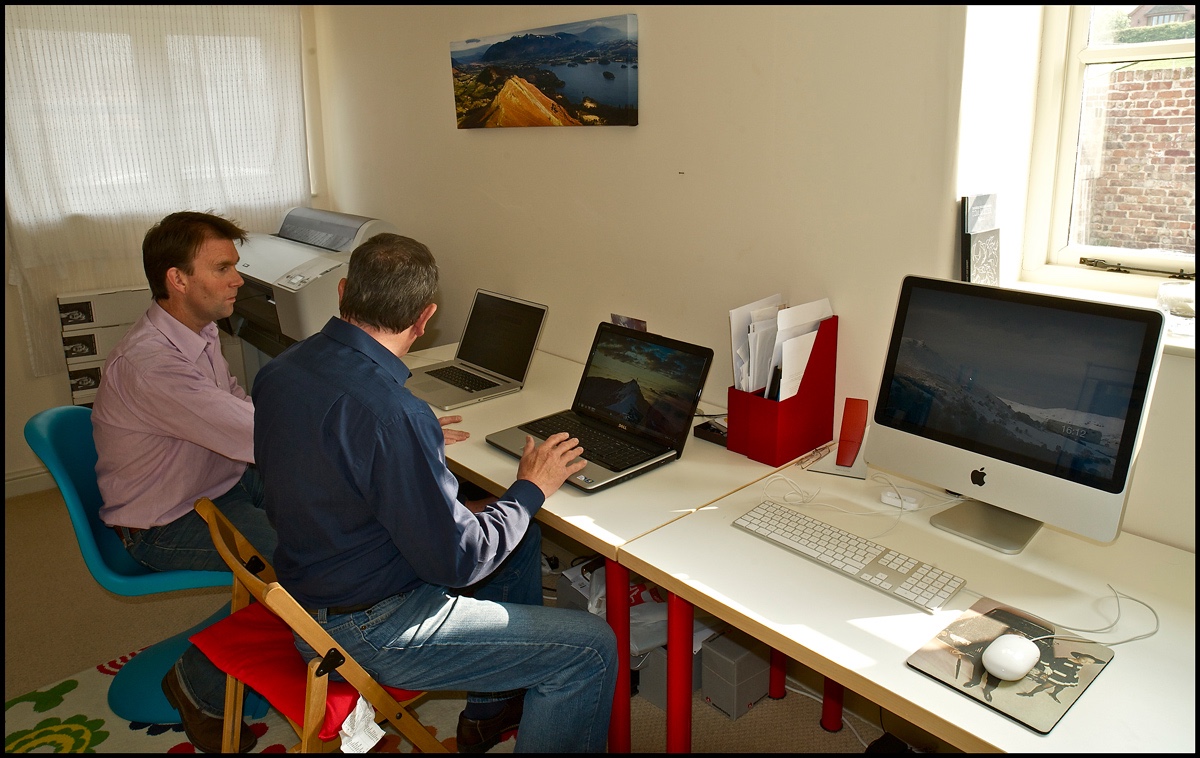 At work in the studio on a post production session.

Booking

If you would like to book a course or require more information please email me and I will send you a booking form by return or answer your questions/requests as best I can.

If you would like to book this workshop or have any questions then please click this link to send me an email

info@garygroucutt.com

Deposit
A Deposit of £300.00 is required to secure your place on a workshop, with the balance paid 8 weeks prior to the date of the weekend.